Beijing Airport Pickup Service


There is no need to wait or find a taxi locally or take a shuttle service that will stop at all the different hotels en-route in the destination. By using our Beijing airport pickup service, you'll be met by our guide/driver at the airport/railway station while holding a sign with your name on and then deliver you directly to the chosen destination. The vehicle which used for Beijing airport pickup is dedicated for you, your family or your party, nobody else will share it with you. Our veteran drivers have more than 5 years' driving experience and our English-speaking tour guides are professional and helpful. Return service is also available.
Our Beijing airport pick up service is almost similar to Beijing airport taxi service. We listed each Beijing airport transfer with two different prices with/without English-speaking tour guide for you to choose. If you are traveling at the first time, you are recommended to book the tour with an English-speaking guide.All the quotation here are based on English-speaking tour guide (if any), please let us know if you don't speak English. French-speaking, Russian-speaking, Italian-speaking, Japanese-speaking tour guide are available as well.
How to book?
Step 1: Search and select the most suitable transfer type according to your specific need from the below tables.
Step 2: Click the corresponding "Book" button. Fill in and submit the reservation form on-line.
Step 3: Waiting for our confirmation email.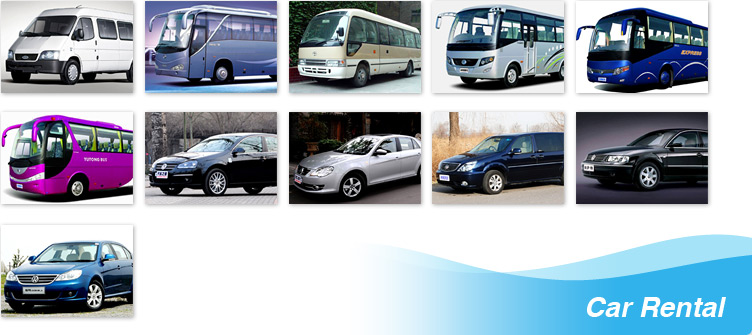 Red Flag
Car Type: Red Flag
Seat: 4 seats
Year: 2008
Service
Code
Quotation (USD/RMB)
Book
Airport to downtown Hotel, or vice versa (1 hour drive)
RF-01
With guide
88/530
Book
RF-02
Without guide
55/330
Book
Audi A6
Car Type: Audi A6
Seat: 4 seats
Year: 2006
Service
Code
Quotation (USD/RMB)
Book
Airport to downtown Hotel, or vice versa (1 hour drive)
AU-01
With guide
124/750
Book
AU-02
Without guide
91/550
Book